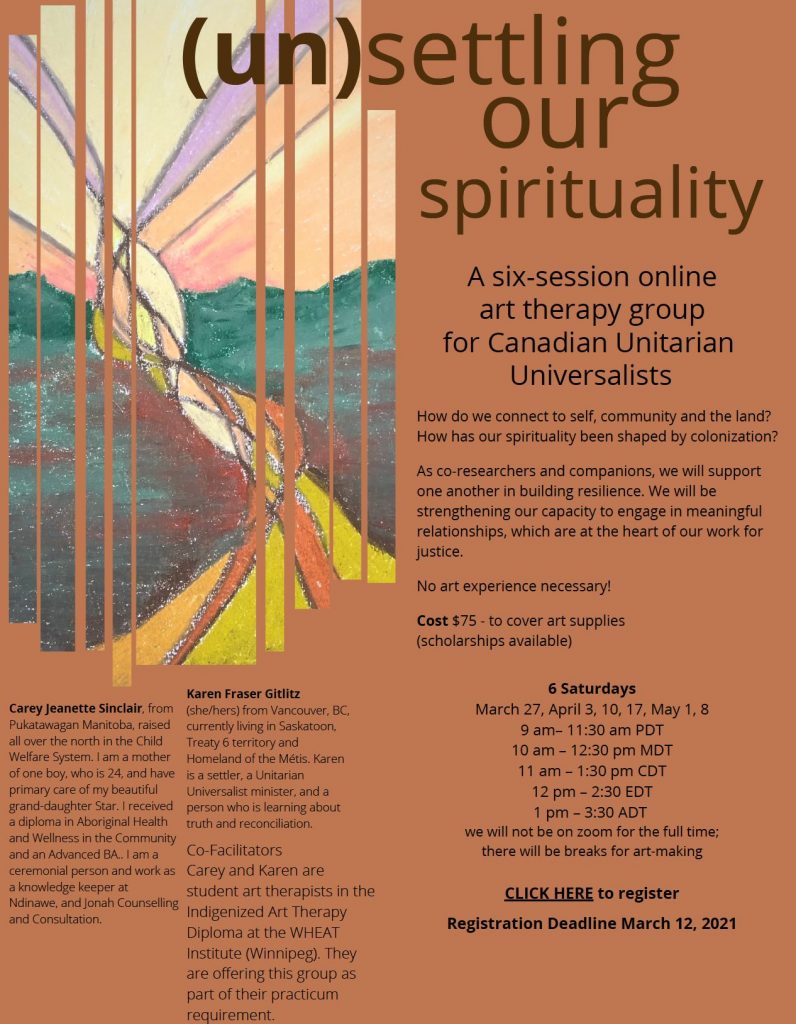 This course is being offered by Rev. Karen Fraser Gitlitz and Carey Sinclair for Canadian UUs. These co-facilitators are student art therapists in the Indigenized Art Therapy Diploma at the WHEAT Institute (Winnipeg). They are offering this group as part of their practicum requirement
This course is a six-week art therapy small group experience in decolonizing or unsettling our spirituality. Using creative arts prompts and exercises, you will be invited to connect with your ancestors, your self, your community and the land. As co-researchers and companions on this journey, we will encourage and support one another as we build our resilience and strengthen our capacity to engage in meaningful relationship-building, which is at the heart of our work for justice. 
Scholarships are available
Registration Deadline is March 12.