Register Now for … 
"Westwood Service Leader Training"
Noon – 2 pm, Sunday January 19, 2020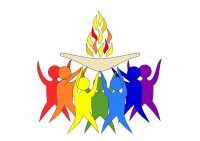 Thinking about being a first-time service leader?
Experienced, interested in continuing?
Couldn't make the November session?
Join us for a 2 hour Service Leader Training
Where we will review:
How to be a Westwood Service Leader
What you need to know, including recent changes and directions in service leading
Where everything is located
Essential steps in service organization
Who to turn to for help and/or information
Practice time for essential skills
Attending does not mean you have to Service Lead …
but we hope you'll have such a great time, you'll want to try it out!
Register through Eventbrite (no charge). Just click the button below.
You may also register through worship@westwoodunitarian.ca or sign up in the Sanctuary. 
A light lunch will be provided – registration helps us to gauge numbers and provide enough lunch for all attendees
Note: Participants in this event are expected to have attended several Sunday services at Westwood and be active participants in congregational life before registering. Services are at 10:30 am Sunday mornings and all are welcome.
Special Blessings from the Worship Committee to experienced service leaders who attend one of the two sessions.
Experienced leaders, please arrange an update with Rev. Anne if you are unable to attend either session.