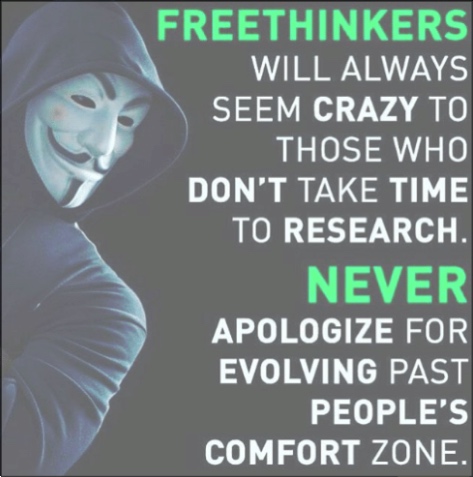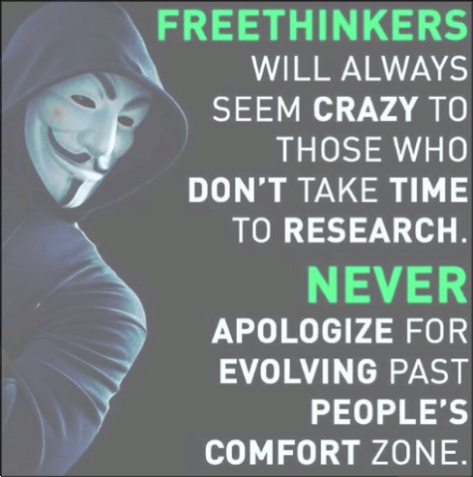 The FreeThinker Book club meets in the basement of the Westwood Unitarian Church at 7:00 PM on the last Wednesday of the month from Oct-March. The format varies but typically begins with a round table check-in and first reactions to the book. This is followed by a free ranging discussion, triggered by questions from other members.
All are welcome – atheists, humanists, agnostics, and theists and of course 'free thinkers!!
The club members have chosen the following texts for this coming season.
Oct. 24 Strange Gods: A Secular History of Conversion by Susan Jacoby

In a groundbreaking historical work that addresses religious conversion in the West from an uncompromisingly secular perspective, Susan Jacoby challenges the conventional narrative of conversion as a purely spiritual journey. From the transformation on the road to Damascus of the Jew Saul into the Christian evangelist Paul to a twenty-first-century "religious marketplace" in which half of Americans have changed faiths at least once, nothing has been more important in the struggle for reason than the right to believe in the God of one's choice or to reject belief in God altogether.
Nov. 28, 2018 Enlightenment Now: The Case for Reason, Science, Humanism, and Progress by Steven Pinker
If you think the world is coming to an end, think again: people are living longer, healthier, freer, and happier lives, and while our problems are formidable, the solutions lie in the Enlightenment ideal of using reason and science.
Far from being a naïve hope, the Enlightenment, we now know, has worked. But more than ever, it needs a vigorous defense. The Enlightenment project swims against currents of human nature–tribalism, authoritarianism, demonization, magical thinking–which demagogues are all too willing to exploit. Many commentators, committed to political, religious, or romantic ideologies, fight a rearguard action against it. The result is a corrosive fatalism and a willingness to wreck the precious institutions of liberal democracy and global cooperation.
With intellectual depth and literary flair, Enlightenment Now makes the case for reason, science, and humanism: the ideals we need to confront our problems and continue our progress.
Jan 30, 2019 Jesus, Interrupted: Revealing the Hidden Contradictions in the Bible (And Why We Don't Know About Them) by Bart D. Ehrman
The problems with the Bible that New Testament scholar Bart Ehrman discussed in his bestseller Misquoting Jesus—and on The Daily Show with John Stewart, NPR, and Dateline NBC, among others—are expanded upon exponentially in his latest book: Jesus, Interrupted. This New York Times bestseller reveals how books in the Bible were actually forged by later authors, and that the New Testament itself is riddled with contradictory claims about Jesus—information that scholars know… but the general public does not. If you enjoy the work of Elaine Pagels, Marcus Borg, John Dominic Crossan, and John Shelby Spong, you'll find much to ponder in Jesus, Interrupted
The easy way to understand atheism and secular philosophy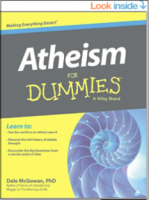 For people seeking a non-religious philosophy of life, as well as believers with atheist friends, Atheism For Dummies offers an intelligent exploration of the historical and moral case for atheism. Often wildly misunderstood, atheism is a secular approach to life based on the understanding that reality is an arrangement of physical matter, with no consideration of unverifiable spiritual forces.
Atheism ForDummies offers a brief history of atheist philosophy and its evolution, explores it as a historical and cultural movement, covers important historical writings on the subject, and discusses the nature of ethics and morality in the absence of religion.
A simple, yet intelligent exploration of an often misunderstood philosophy
Explores the differences between explicit and implicit atheism
A comprehensive, readable, and thoroughly unbiased resource
As the number of atheists worldwide continues to grow, this book offers a broad understanding of the subject for those exploring atheism as an approach to living.
Mar 27, 2019 Cows, pigs, Wars and Witches by Marvin Harris
For more information or if you have trouble locating a copy, email to Terry at terrya at athabascau.ca
April 24, Book to be chosen by the members .