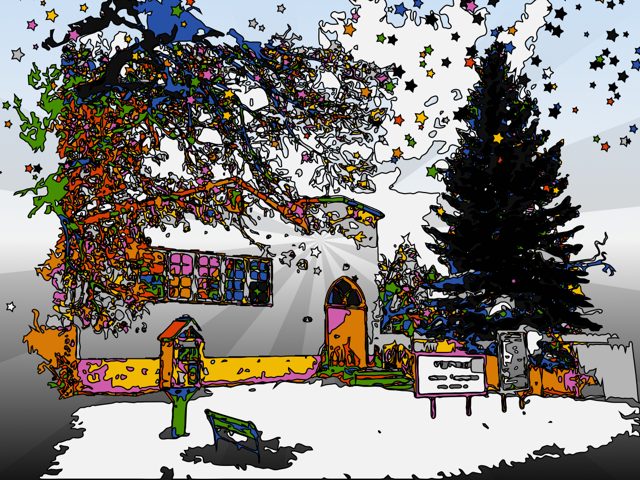 Westwood had as rough a 2020 financially as have many of us in our different ways – and that doesn't look to be changing any time soon. We've lost our rental revenue since closing our building and some other sources of funding are going to be delayed and likely reduced.
We are small, but mighty. We support an average of four social justice initiatives each year. We pay our musicians and guest speakers, our director of children's programs and office administrator, and we have our own beloved, and salaried, minister – all as it should be. Our need to raise funds is urgent.
Westwoodians and friends, we need your help
– and it's gonna be FUN helping!
We're holding an
ONLINE Auction FUNdraiser
, February 18 through 28th, ending with a friendly, fun, and fast-paced Happy Hour and final bidding frenzy on Zoom.
Please ransack your home and brains for items and COVID-compliant foodstuffs and services or experiences you could contribute to the Westwood Auction FUNdraiser, coming very soon to our community and all our friends. Please also consider who among your friends, neighbours, family, and local businesses you visit might be happy to contribute, if you ask. We've made it easy and written a letter for you to use! 
Anyone can bid on auction items, so let folks you speak with know that, too!
---
The online auction opens for bids at 12:01 AM on Feb 18, 2021.
On Sunday Feb. the 28th 2021 at 4:00 – 6:30 you are invited to the Westwood FUNdraiser Happy Hour via ZOOM at   https://zoom.us/j/95363169696  
The Happy Hour features a special music concert by popular recording artist Martin Kerr. 
During the Happy Hour you will also hear more detail about the items on offer from some of those who have contributed  and have time to make your final bids on items on offer.
The auction ends after the Happy Hour around 6:30 PM on Sunday Feb 28th  2021.

How to participate
To view items and register to bid: Please go the FUNdraiser site at charityauction.bid/WestwoodFUNdRaiser  The auction site is open now for 'bidder registration' and  viewing the growing list of items on offer.  You can view the items to be auctioned by selecting 'catalog' from the web site. When you register you will be asked for a password and when the auction begins on Feb 18, you will be able to bid, to see the items that you have bid on and be notified of the current highest bid. You may also register a credit card number for payment of all items to which you are the highest bidder.
To contribute items: Please determine the items or services you are willing to offer and describe the goods or services using the headings  below, add picture(s) and email a separate response for each item to auction@westwoodunitarian.ca (see below)
Recommendations for edible auction donations. Where possible: 
Use individually packaged portions
Use a mask and frequent hand-washing during preparation
Wipe down auction items before they go out to the recipient (where possible)
Consider quarantining the items for 48 hours before use.
To solicit contributions from business or external friends of Westwood:  Feel free to use this letter from our President.
Information required for email submission of an item for the auction to auction@westwoodunitarian.ca
Name of item or service:
Brief description: (size, colour, age, new/gently used etc.)
Any terms or conditions:
Maximum number of buyers to whom this item can be sold:
Reserve Bid Price: ($)
Donor's name: –  Let us know if you prefer anonymous posting
Donor's Email address, phone number and address – This data helps facilitate delivery of sold items and will not be released on the web site.
Estimated Fair Market value (FMV) ($) (optional. If the donor expects a charitable tax receipt). The donor may have to prove the Fair Market Value (FMV) if requested by Canada Revenue.  Remember the FMV is not necessarily the price you paid for the item, but rather the price that the item would likely generate, if sold today. We will be issuing tax receipts for the FMV of all items. A professional appraisal is required for donations with a FMV greater than $1,000.  Tax receipts cannot be issued for services (ie. hosting a dinner, giving a music lesson), unless the donor has an established business offering this service at market value. 
Attach picture(s) of item. Please let auction@westwodunitarian.ca know if you have a video of the item that you would be willing to share during the Happy Hour.
Email the above or any questions to auction@westwoodunitarian.ca