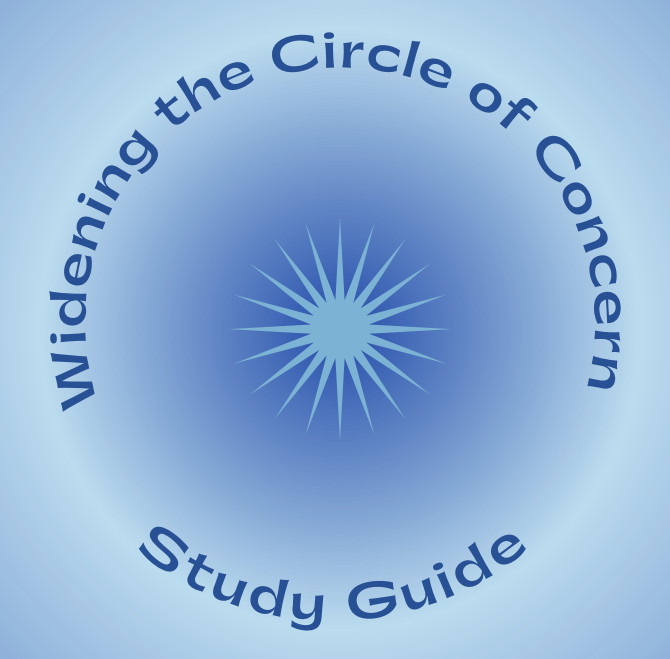 A group of Canadian UUs have come together to provide an online training series for volunteer and religious professional UU leaders this Fall. The sessions are four Saturdays: Oct. 16, Oct. 30., Nov. 13, and Dec. 4. Here is their invitation to all of you.

"We are in the process of adapting the UUA's Commission on Institutional Change's final report, Widening the Circle of Concern, to the Canadian context. Our goal is to be equipped for the transformation of our future and to have the capacity to provide inspired leadership and guidance. This program is an educational process to be implemented in 2022 in congregations, separate from and complementary to the 8th principle conversations, designed to inform and provide background to congregants."
Your congregation / group is invited to send a team of lay leaders and religious professionals to engage in learning an adapted Canadian version of the study guide: those who have a demonstrated commitment to anti-racism, social justice, and are interested in changing systems in the congregations.
The welcome message from the Widening the Circle of Concern Facilitation Team:
https://docs.google.com/document/d/1dyaNmIlGaN9_ozyrKLpHxoz_YPc_00DJ

Link to more information and registration!
(Registration deadline: Oct. 7 at midnight PT)
https://cuc.ca/events/widening-circle/1634383800/1634410800/