This Week Westwood Online Sunday Service 10:30 AM
Aug
9
Sun
10:30 am
Summer Serendipity Service: GOD
Summer Serendipity Service: GOD
Aug 9 @ 10:30 am – 11:45 am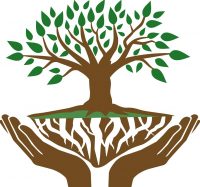 Date: August 9, 2020   ONLINE ONLY  Topic: GOD Login information: https://zoom.us/j/97324088706?pwd=RXhSUElhTzVuakxaekxBUlpncm5Wdz09 Meeting ID: 973 2408 8706       Password: 437058 Join by Phone:  +1 587 328 1099 Canada       Find your local number: https://zoom.us/u/aecPBC4KWK Serendipity Services are interactive, conversational gatherings, where participants hear ideas and readings – and share their reflections if they ...
At their final meeting of the year, the FreeThinkers held a pitched contest to choose …
Read More
Westwood is a welcoming, nurturing and inclusive community where people may experience freedom of religious thought, spiritual development, hope and inspiration. Westwood lives and shares Unitarian Universalist principles through spiritual growth, learning, social justice, care and compassion.
We believe that everyone has the right to seek truth and meaning for themselves. We acknowledge and respect the diversity of religions and beliefs of our members and friends including those who identify as non-theists, atheists, agnostics, free-thinkers and humanists.
The fundamental tools for defining our beliefs include:
Upcoming ONLINE Events
Sunday Worship Service
Sun
Mon
Tue
Wed
Thu
Fri
Sat

Summer Serendipity Service: WISDOM

10:30 am

Summer Serendipity Service: WISDOM

Aug 2 @ 10:30 am – 11:45 am

Date: August 2, 2020   ONLINE ONLY  Topic: WISDOM Our neighbours from the Unitarian Church of Edmonton will join us this morning.  Login information: https://bit.ly/3i80X6F Meeting ID: 973 2408 8706       Password: 437058 Join by Phone:  +1 587 328 1099 Canada       Find your local number: https://zoom.us/u/aecPBC4KWK Serendipity Services are interactive, conversational gatherings, where participants hear ...

CUC Sunday Summer Services Series

2:00 pm

CUC Sunday Summer Services Series

Aug 2 @ 2:00 pm – 3:00 pm

https://cuc.ca/events/sunday-summer-services-series/

Wednesday Evening Conversation Nights

7:00 pm

Wednesday Evening Conversation Nights

Aug 5 @ 7:00 pm – 8:00 pm

7pm Wednesday Evenings, summer 2020 Wednesday Evening Coffee Nights  ONLINE Join Pauline Atwood for a conversation on a different topic each Wednesday. Bring your challenges and triumphs, your experience and pictures. Upcoming topics will include: Gardening, Staycations, Andrew Como, The book I'm reading, A funny thing happened on the way to…… Watch your email ...

Summer Serendipity Service: GOD

10:30 am

Summer Serendipity Service: GOD

Aug 9 @ 10:30 am – 11:45 am

Date: August 9, 2020   ONLINE ONLY  Topic: GOD Login information: https://zoom.us/j/97324088706?pwd=RXhSUElhTzVuakxaekxBUlpncm5Wdz09 Meeting ID: 973 2408 8706       Password: 437058 Join by Phone:  +1 587 328 1099 Canada       Find your local number: https://zoom.us/u/aecPBC4KWK Serendipity Services are interactive, conversational gatherings, where participants hear ideas and readings – and share their reflections if they ...

CUC Sunday Summer Services Series

2:00 pm

CUC Sunday Summer Services Series

Aug 9 @ 2:00 pm – 3:00 pm

https://cuc.ca/events/sunday-summer-services-series/

Wednesday Evening Conversation Nights

7:00 pm

Wednesday Evening Conversation Nights

Aug 12 @ 7:00 pm – 8:00 pm

7pm Wednesday Evenings, summer 2020 Wednesday Evening Coffee Nights  ONLINE Join Pauline Atwood for a conversation on a different topic each Wednesday. Bring your challenges and triumphs, your experience and pictures. Upcoming topics will include: Gardening, Staycations, Andrew Como, The book I'm reading, A funny thing happened on the way to…… Watch your email ...

Summer Serendipity Service: WONDER

10:30 am

Summer Serendipity Service: WONDER

Aug 16 @ 10:30 am – 11:45 am

Date: August 16, 2020   ONLINE ONLY  Topic: WONDER Login information: https://bit.ly/3i80X6F Meeting ID: 973 2408 8706       Password: 437058 Join by Phone:  +1 587 328 1099 Canada       Find your local number: https://zoom.us/u/aecPBC4KWK Serendipity Services are interactive, conversational gatherings, where participants hear ideas and readings – and share their reflections if they wish ...

CUC Sunday Summer Services Series

2:00 pm

CUC Sunday Summer Services Series

Aug 16 @ 2:00 pm – 3:00 pm

https://cuc.ca/events/sunday-summer-services-series/

Rhea Little Memorial Service

2:00 pm

Rhea Little Memorial Service

Aug 19 @ 2:00 pm – 4:00 pm

2pm Wednesday August 19, 2020      online service Celebration of Life for Rhea Little Join us for a celebration of the life of our beloved Rhea Little. Our service begins at 2pm. The Zoom link will open at 1pm, and remain open for social time afterwards. Today is the 90th anniversary of Rhea's birth. ...

Wednesday Evening Conversation Nights

7:00 pm

Wednesday Evening Conversation Nights

Aug 19 @ 7:00 pm – 8:00 pm

7pm Wednesday Evenings, summer 2020 Wednesday Evening Coffee Nights  ONLINE Join Pauline Atwood for a conversation on a different topic each Wednesday. Bring your challenges and triumphs, your experience and pictures. Upcoming topics will include: Gardening, Staycations, Andrew Como, The book I'm reading, A funny thing happened on the way to…… Watch your email ...

Summer Serendipity Service: REASON

10:30 am

Summer Serendipity Service: REASON

Aug 23 @ 10:30 am – 11:45 am

Date: August 23, 2020   ONLINE ONLY  Topic: REASON Login information: https://bit.ly/3i80X6F Meeting ID: 973 2408 8706       Password: 437058 Join by Phone:  +1 587 328 1099 Canada       Find your local number: https://zoom.us/u/aecPBC4KWK Serendipity Services are interactive, conversational gatherings, where participants hear ideas and readings – and share their reflections if they ...

CUC Sunday Summer Services Series

2:00 pm

CUC Sunday Summer Services Series

Aug 23 @ 2:00 pm – 3:00 pm

https://cuc.ca/events/sunday-summer-services-series/

Wednesday Evening Conversation Nights

7:00 pm

Wednesday Evening Conversation Nights

Aug 26 @ 7:00 pm – 8:00 pm

7pm Wednesday Evenings, summer 2020 Wednesday Evening Coffee Nights  ONLINE Join Pauline Atwood for a conversation on a different topic each Wednesday. Bring your challenges and triumphs, your experience and pictures. Upcoming topics will include: Gardening, Staycations, Andrew Como, The book I'm reading, A funny thing happened on the way to…… Watch your email ...

Westwood Summer Board Meeting

7:00 pm

Westwood Summer Board Meeting

Aug 26 @ 7:00 pm – 9:00 pm

Date: August 26, 2020, 7-9pm Topic: Westwood Summer Board Meeting #2 Login Info: https://uuma.zoom.us/j/95806015946 +1 587 328 1099 Canada          Meeting ID: 958 0601 5946

**2pm: Summer Serendipity Service: NATURE

2:00 pm

**2pm: Summer Serendipity Service: NATURE

Aug 30 @ 2:00 pm – 3:15 pm

** 2pm Special Service Time**   this week, Westwood's service is the "CUC Sunday Summer Services Series" feature. We'll be joined by guests from across the country 🙂   Date: August 30, 2020   ONLINE ONLY  (For login information – see the CUC box below) Topic: NATURE in the Six Sources Serendipity Services are interactive gatherings, where participants hear ...

CUC Sunday Summer Services Series

2:00 pm

CUC Sunday Summer Services Series

Aug 30 @ 2:00 pm – 3:00 pm

https://cuc.ca/events/sunday-summer-services-series/