Happy Solstice: the sun always returns
This Week Westwood Online Sunday Service 10:30 AM
Jan
24
Sun
10:30 am
A WILLING SPIRIT
A WILLING SPIRIT
Jan 24 @ 10:30 am – 11:45 am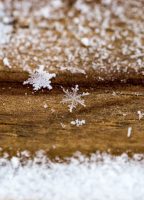 Date: January 24, 2021  ONLINE (detailed link below)                                                                                                ...
https://youtu.be/uX0tcr1tikk  We hope you enjoy this recording of our interactive Zoom service.  Please feel free …
Read More
Westwood is a welcoming, nurturing and inclusive community where people may experience freedom of religious thought, spiritual development, hope and inspiration. Westwood lives and shares Unitarian Universalist principles through spiritual growth, learning, social justice, care and compassion.
We believe that everyone has the right to seek truth and meaning for themselves. We acknowledge and respect the diversity of religions and beliefs of our members and friends including those who identify as non-theists, atheists, agnostics, free-thinkers and humanists.
The fundamental tools for defining our beliefs include:
Upcoming ONLINE Events
Sunday Worship Service