Click here to go directly to upcoming services and events calendars.
We are:
A Welcoming Congregation           Free Thinker Friendly
With compassion and respect for the health of our members, friends and visitors Westwood is a scent free environment.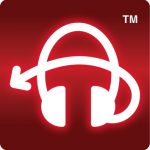 Westwood has Assistive Listening Technology.

Getting Involved!
Westwood has many ways to connect and get involved – Sunday morning worship services are just the beginning. Small groups gather throughout the month in Community Groups, 4th Fridays, Chalice Circles, choir, Social Justice committee meetings, and Buddhist meditation, to name a few.
Check out our events calendar, programs, and monthly newsletter to find out about our activities. You are welcome to attend any that you see listed there.