Assistive Listening Technology at Westwood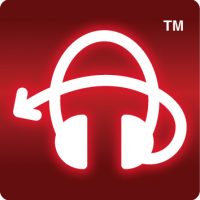 Westwood has installed Audio Everywhere, an assistive listening system. This system relays whatever is picked up by the microphones to the user's own smartphone/tablet (WiFi capable device) and headset or hearing aids with bluetooth streamer. Ask our Sound Tech for help if needed.
Prepare ahead:
Download the free Audio Everywhere app from either the App Store (Apple) or Playstore (Android) to your smart phone or tablet
Bring headphones/ear buds, or your bluetooth streamer device for your hearing aids
We recommend a head set rather than ear buds, if available, to eliminate extraneous sounds that might cause interference.
Speak to a Greeter to borrow a head set
When at Westwood:
In Settings go to WiFi and choose Audio Everywhere
When connected, go to the Audio Everywhere app and open it
The app will do a Venue Scan and bring up a screen with 2 channels
Choose one of the channels that comes up (either will work)
Adjust the volume on your device to a comfortable level and you are set to listen
For hearing aid users do all the above and ensure your streaming device is paired with your phone or tablet.
Note: for WiFi connected to the internet choose "Westwood" in your Settings
Important reading: What You are Saying When You Say I Don't Need a Mic
Westwood Board Policy is to use a Mic whenever an event in the sanctuary has 10 or more participants.