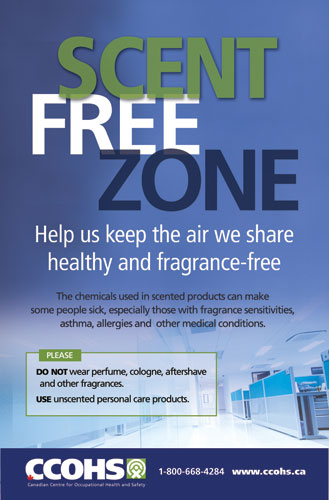 Scented products such as hair spray, perfume, and deodorant can trigger reactions such as respiratory distress, headaches, and migraines.
Out of consideration for the health of others, please avoid using scented products when attending events in the Westwood Congregation building AND Westwood sponsored events at other locations.
 PLEASE, NO PERFUMES or SCENTED PRODUCTS.
Thank you!
** Poster credit Canadian Centre for Occupational Health and Safety
For a better understanding of this important issue visit: