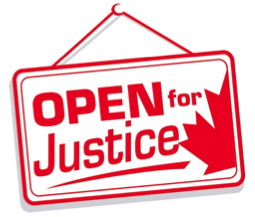 Westwood Unitarian is committed to learning, growing & engaging in relationship with our Indigenous neighbours. The Canadian Truth & Reconciliation Commission final report is now available – and we are working to understand what it means for us, as people of good will.
#TRCEvents What can we do?
learn: some resources and opportunities are listed below
listen: with an open heart and an open mind

show up when invited:

check out the posts below for upcoming events
What is Reconciliation and What It is Not: A blog post by Indigenous Corporate Training Inc., including a link to a personal Pledge of Reconciliation
Truth and Reconciliation Commission Reading Group 
This group met in 2017 to read the Summary Report of the Truth and Reconciliation Commission of Canada and share our reflections together. Participants were asked to commit to attending all four sessions and completing the reading, which was about 100 pages each month.  If interested in future groups or other reconciliation related activities contact: Reconciliation@westwoodunitarian.ca
In early 2016, Westwood was a test congregation for
The Canadian Unitarian Council's
Truth, Healing & Reconciliation Reflection Guide
We met for 4 workshops focusing on:
Engaging and Locating Ourselves
Understanding
Connection
Healing & Reconciliation
The following is a list of resources we have used &/or learned about –
for folks to review and for new folks to join the work. 
The Truth & Reconciliation Commission of Canada   
There you will find .pdf files of the reports & recommendations of the Commission.
Hard cover & digital copies are also available at the library.
Consider signing up for the TRC Reading Challenge. It is so important that as many people as possible actually read these documents.
The United Nations Declaration on the Rights of Indigenous Peoples
National Film Board film "We Were Children": (1hr 22min)
"In this feature film, the profound impact of the Canadian government's residential school system is conveyed through the eyes of two children who were forced to face hardships beyond their years. As young children, Lyna and Glen were taken from their homes and placed in church-run boarding schools, where they suffered years of physical, sexual and emotional abuse, the effects of which persist in their adult lives. We Were Children gives voice to a national tragedy and demonstrates the incredible resilience of the human spirit."
You can borrow the film from the Edmonton Public Library. 
or you can rent the film from the NFB website.  (Very low cost)
The Inconvenient Indian: A Curious Account of Native People in North America, by Thomas King © 2013. Published by Doubleday Canada.
Available at the Edmonton Public Library.
Thomas King's video I'm Not the Indian You Had in Mind (5:28)
On the National Screen Institute's website – no charge:
A video exploration offering insight as to how First Nations people today are changing old ideas and empowering themselves in the greater community
~ A great 'quick study' in stereotypes ~
CBC's 8th Fire, first episode: Indigenous in the City (45:10 minutes)
Hosted by Wab Kinew, CBC's "8TH FIRE is a provocative, high-energy journey through Aboriginal country showing you why we need to fix Canada's 500 year-old relationship with Indigenous peoples; a relationship mired in colonialism, conflict and denial."
Watch all 4 episodes free online
#2: It's Time!          #3: Who's Land Is It Anyway?               #4: At A Crossroads
Reconciliation Canada Resources:
Kitchen Table Dialogue Guide
+ 3 Videos on YouTube:
Part 1: Culture and Ancestry (6:35 minutes)
"In this interview, Chief Joseph discusses his childhood memories of Kwakwaka'wakw culture and explains why understanding the context of culture and ancestry is critical in the present day."[1] (Pronunciation:  Kwak-wak-ya-wak)
Part 2: Residential School (3:15 minutes)
In the next video:  Chief Robert Joseph describes his experience at St. Michael's Indian Residential School and how the trauma of the residential school system affected him as a young man.
The Language of Reconciliation Video (4:11 minutes)
Here's the context for this video:
"A Shared Tomorrow:
We are Elders from Aboriginal and other ancient histories who care about Canadians and answered a call to action in November 2012. For two days, we gathered on the traditional territories of the Musqueam People to explore how Reconciliation, as a way of being, can help our society move forward. To that end we have made a video to explain who we are and invite you to join us on this path."
Bob Joseph's website "Indigenous Corporate Training Inc." & blog "Working Effectively with Indigenous Peoples®"
http://www.ictinc.ca/first-nation-protocol-thanking-host-first-nation
This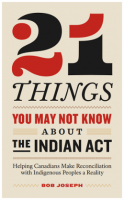 website & blog contain a wealth of free and helpful information – as well as corporate training programs available for registration. Worth a look for everyone.
You can also find ordering information about Bob Joseph's new book here.
CBC Radio Documentary: Highway of Tears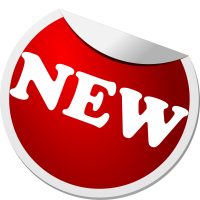 200+ Films by Indigenous Directors Now Free to View Online: A New Archive Launched by the National Film Board of Canada
An Expression of Truth and Reconciliation
from the Canadian Unitarian Council & the Unitarian Universalist Ministers of Canada
Delivered to the Truth and Reconciliation Commission
March 29, 2014 in Edmonton, Alberta.
THR Events and Posts