Westwood Truth, Healing and Reconciliation Resources
National Day of Reconciliation: Orange Shirt Day, September 30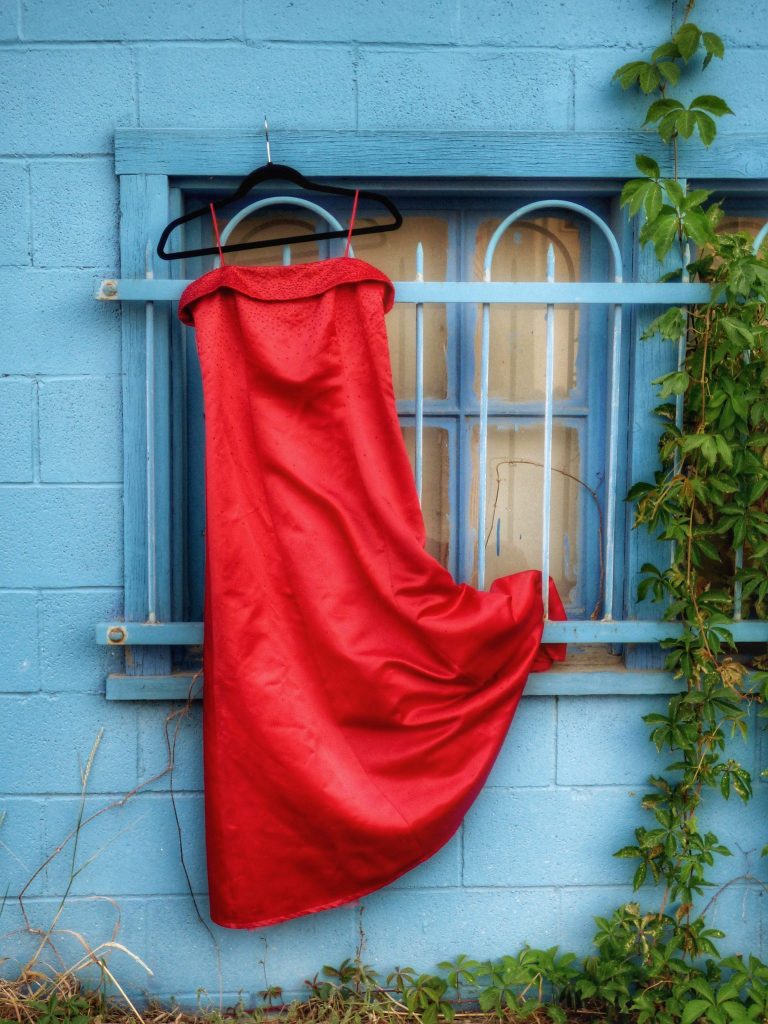 Red Dress Day – May 5: Honours Canada's Missing and Murdered Indigenous Women, Girls and Two-Spirit people
May 5 marks the National Day of Awareness for Missing and Murdered Indigenous Women, Girls and Two-Spirit people (MMIWG2S) in Canada. Also known as Red Dress Day.
This day began as "an aesthetic response to more than 1000 missing and murdered Aboriginal women in Canada" by Jaime Black. The red dresses act as a visual reminder of all of the missing women, girls, and Two-Spirit people.
The legacies of residential schools, the 60s scoop, and ongoing colonization including resource theft and socio-economic conditions like poverty, sexism, racism, and discrimination often fall the hardest on women and gender diverse people.
In May 2019, a 1,200 page report from Canada was released on the National Inquiry on Missing and Murdered Indigenous Women and Girls (MMIWG). It includes over 230 recommendations and concluded that the murder and disappearance of Indigenous women and girls is an ongoing genocide.
We must move forward to end the violence against MMIWG2S+.
The day is about building awareness of this ongoing harm and honouring those we have lost and their families. You can mark the day by:
Wearing red and posting it to social media. Use hashtags such as: #MMIWG, #MMIWG2S, #RedDressDay, #WhyWeWearRed, and #NoMoreStolenSisters
Hang a red dress in your window or your yard.
The day can be triggering for those affected by MMWIG2S+ loss.
You can connect with the MMWIG2S+ support call line at 1-844-413-6649. This line is available free of charge, 24 hours a day, 7 days a week.
There is also the Indigenous-specific Hope for Wellness Helpline at 1-855-242-3310. They offer Indigenous crisis counselling including in some Indigenous languages.
North Eastern Ontario Family and Children's Services (NEOFACS) provides wraparound services for children, youth and their families with a wide range of supports. We also offer crisis services where you can expect 24/7 crisis support services for child and youth mental health. Contact NEOFACS by calling 705-360-7100 or Toll-Free at 1-800-665-7743 in the Cochrane District or 1-866-229-5437 in the Timiskaming District.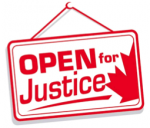 Westwood Unitarian is committed to learning, growing & engaging in relationship with our Indigenous neighbours. 
What can we do?
Learn: some resources and opportunities are listed below
Listen: with an open heart and an open mind
Show up when invited: check out the posts below for upcoming events
Engage in some or all of these 150 Acts of Reconciliation
What is Reconciliation and What It is Not: A blog post by Indigenous Corporate Training Inc., including a link to a personal Pledge of Reconciliation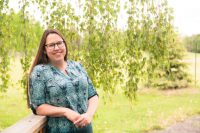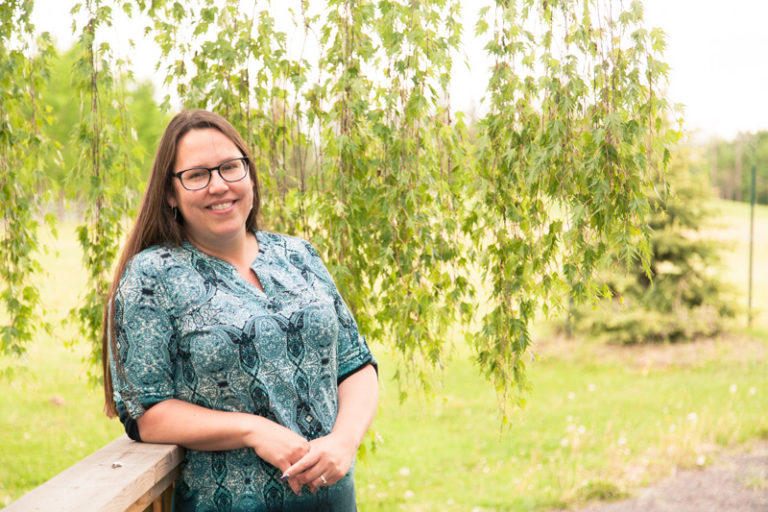 "We are a group of citizens in the Edmonton region committed to reconciliation in actions and words." Visit their website for current activities and follow on Facebook.
Many thanks to Miranda Jimmy, founder of RISE, and Westwood member Sara McEwan, for leading a Beyond Acknowledgements workshop, giving participants the opportunity to increase their understanding and make a commitment to meaningful action.
We
stwood Truth and Reconciliation Commission Report 
Reading Group 
This group met to read the Summary Report of the Truth and Reconciliation Commission and share our reflections together. Participants were asked to commit to attending all four sessio
ns and completing the reading, which was about 100 pages each month.  If interested in future groups or other reconciliation related activities contact: Reconciliation@westwoodunitarian.ca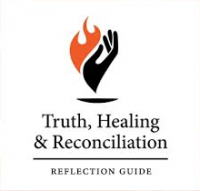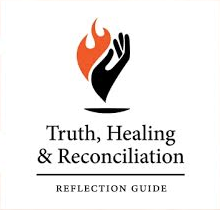 Westwood was a test congregation for The Canadian Unitarian Council's Truth, Healing & Reconciliation Reflection Guide
We met for 4 workshops focusing on:
Engaging and Locating Ourselves
Understanding
Connection
Healing & Reconciliation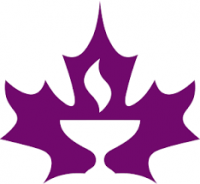 Canadian Unitarian Council & the Unitarian Universalist Ministers of Canada:  Expression-of-Reconciliation
Delivered to the Truth and Reconciliation Commission – March 29, 2014 in Edmonton, Alberta.
Territorial Land Acknowledgements: Going Beyond the Script
What is the purpose?
How do I make my own?
This video and further resources from the University of Alberta are a place to start.
Resources we have used &/or learned about: places to start
National Centre for Truth and Reconciliation (NCTR) :  the permanent home for all statements, documents, and other materials gathered by the TRC, The Truth & Reconciliation Commission of Canada
There you will find .pdf files of the reports & recommendations of the Commission. Hard cover & digital copies are also available at the library.
Consider signing up for the TRC Reading Challenge It is important that as many people as possible actually read these documents.
Read the 94 Calls to Action . Choose one that speaks to you and get involved.
Reclaiming Power and Place, final report of the National Inquiry into Missing and Murdered Indigenous Women and Girls
UNDRIP:  The United Nations Declaration on the Rights of Indigenous Peoples
Reconciliation Canada Resources:
Edmonton Public Library has a wealth of information for and about Indigenous Peoples, as well as opportunities to develop a deeper understanding of reconciliation and how it impacts all Canadians.
Mâmawôayâwin is the new program for Indigenous Services at EPL.
The name means "all being together" in Nehiyawewin (Plains Cree). It is a reflection of EPL's intention to bring Indigenous and non-Indigenous Peoples together to learn, discuss and celebrate under various topics.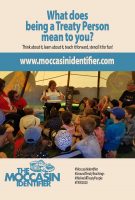 "Initiated, designed, and led by Carolyn King and the Mississaugas of the Credit First Nation, the Moccasin Identifier is a teaching tool and public awareness-building program for Treaty relationships between Indigenous and Non- Indigenous Canadians. " -from an article in the Indigenous Corporate Training Blog
Edmonton Indigenous Ward Names: Learn the names meaning and pronunciation.
Amiskwacîwâskahikan: pronunciation sample of the Cree language name, commonly translated as Beaver Hills House, location of the city of Edmonton.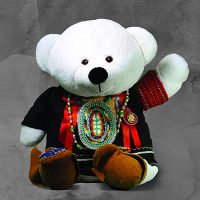 First Nations Child and Family Caring Society: "The Caring Society stands with First Nations children, youth and families so they have equitable opportunities to grow up safely at home, be healthy, get a good education and be proud of who they are." Their website is rich in information, resources and ways to help move reconciliation forward. Wondering what you as an individual can actually do? Start here for positive ways to participate.
Join us in our mission to provide access to justice for Indigenous Nations.
Supporting the assertion of the inherent and constitutionally-protected rights of Indigenous Peoples is a powerful pathway towards reconciliation and environmental justice. Working together we've raised millions of dollars to back some of the most groundbreaking legal challenges of our time.
Our First Nation partners  have halted mines, stopped pipelines, and created better laws. 
The Inconvenient Indian: A Curious Account of Native People in North America, by Thomas King. Available at the Edmonton Public Library.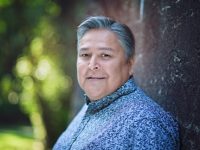 "Indigenous Corporate Training Inc." & blog "Working Effectively with Indigenous Peoples®"
This website & blog contain a wealth of free and helpful information – as well as registration information for corporate training programs. Worth a look for everyone.
You can also find ordering information for Bob Joseph's book here.
We Were Children: (1hr 22min)
"In this feature film, the profound impact of the Canadian government's residential school system is conveyed through the eyes of two children who were forced to face hardships beyond their years. As young children, Lyna and Glen were taken from their homes and placed in church-run boarding schools, where they suffered years of physical, sexual and emotional abuse, the effects of which persist in their adult lives. We Were Children gives voice to a national tragedy and demonstrates the incredible resilience of the human spirit."
You can borrow the film from the Edmonton Public Library or you can rent the film from the NFB website.(Very low cost)
I'm Not the Indian You Had in Mind (5:28): Thomas King's video  National Screen Institute's website – no charge
A video exploration offering insight as to how First Nations people today are changing old ideas and empowering themselves in the greater community
~ A great 'quick study' in stereotypes ~
CBC's 8th Fire
Hosted by Wab Kinew, CBC's "8TH FIRE is a provocative, high-energy journey through Aboriginal country showing you why we need to fix Canada's 500 year-old relationship with Indigenous peoples; a relationship mired in colonialism, conflict and denial."
Watch all 4 episodes free on-line.
 Indigenous in the City
 It's Time!
Who's Land Is It Anyway?
At A Crossroads
YouTube:
Part 1: Culture and Ancestry (6:35 minutes)
"In this interview, Chief Joseph discusses his childhood memories of Kwakwaka'wakw culture and explains why understanding the context of culture and ancestry is critical in the present day."[1] (Pronunciation:  Kwak-wak-ya-wak)
Part 2: Residential School (3:15 minutes)
In the next video:  Chief Robert Joseph describes his experience at St. Michael's Indian Residential School and how the trauma of the residential school system affected him as a young man.
NFB Film Archive:
  200+ Films by Indigenous Directors Now Free to View Online: A New Archive Launched by the National Film Board of Canada
POSTS RELATED TO TRUTH HEALING & RECONCILIATION
RAVEN is once again teaming up with Stop Ecocide Canada to host a new webinar, Environmental Racism: …