FreeThinker Book Club Selections 2022-2023
All are welcomed!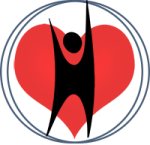 Westwood is a Unitarian Universalist Congregation that has been approved as a certified Freethinker congregation.
The Freethinker book club at Westwood is an inclusive group that welcomes people of all races, genders, sexual orientations, ages, abilities and incomes to join in respectful discussion of the topics raised in the books we read. 
The book titles are democratically selected by the members of the book club. 
Selection of a particular book does not imply endorsement of the book's perspective by FreeThinker members or by the Westwood Congregation.
The FreeThinker book club : Last Wednesday of the month September through June.
 FreeThinker Book Club meetings in 2022-23 will be held using both zoom and, where interest and safety allow, in person at Westwood. All meetings begin at 7:00 PM.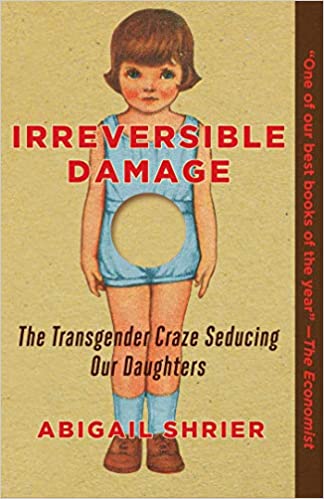 NAMED ONE OF THE BEST BOOKS OF 2021 BY THE TIMES AND THE SUNDAY TIMES

Until just a few years ago, gender dysphoria—severe discomfort in one's biological sex—was vanishingly rare. It was typically found in less than .01 percent of the population, emerged in early childhood, and afflicted males almost exclusively.

But today whole groups of female friends in colleges, high schools, and even middle schools across the country are coming out as "transgender." These are girls who had never experienced any discomfort in their biological sex until they heard a coming-out story from a speaker at a school assembly or discovered the internet community of trans "influencers."

Unsuspecting parents are awakening to find their daughters in thrall to hip trans YouTube stars and "gender-affirming" educators and therapists who push life-changing interventions on young girls—including medically unnecessary double mastectomies and puberty blockers that can cause permanent infertility.

Abigail Shrier, a writer for the Wall Street Journal, has dug deep into the trans epidemic, talking to the girls, their agonized parents, and the counselors and doctors who enable gender transitions, as well as to "detransitioners"—young women who bitterly regret what they have done to themselves.
Rez Rules: My Indictment of Canada's Systematic Racism Against Indigenous People by Clarence Louie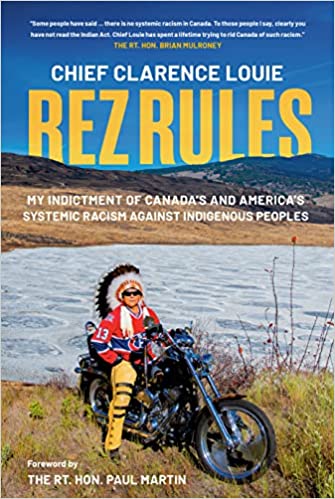 A common-sense blueprint for what the future of First Nations should look like as told through the fascinating life and legacy of a remarkable leader.
In 1984, at the age of twenty-four, Clarence Louie was elected Chief of the Osoyoos Indian Band in the Okanagan Valley. Nineteen elections later, Chief Louie has led his community for nearly four decades. The story of how the Osoyoos Indian Band—"The Miracle in the Desert"—transformed from a Rez that once struggled with poverty into an economically independent people is well-known. Guided by his years growing up on the Rez, Chief Louie believes that economic and business independence are key to self-sufficiency, reconciliation, and justice for First Nations people.
In 
Rez Rules
, Chief Louie writes about his youth in Osoyoos, from early mornings working  in the vineyards, to playing and coaching sports, and attending a largely white school in Oliver, B.C. He remembers enrolling in the "Native American Studies" program at the Saskatchewan Indian Federated College in 1979 and falling in love with First Nations history. Learning about the historic significance of treaties was life-changing. He recalls his first involvement in activism: participating in a treaty bundle run across the country before embarking on a path of leadership. He and his band have worked hard to achieve economic growth and record levels of employment. Inspired by his ancestors' working culture, and by the young people on the reserve, Chief Louie continues to work for First Nations' self-sufficiency and independence.
Direct and passionate, Chief Louie brings together wide-ranging subjects: life on the Rez, including Rez language and humour; per capita payments; the role of elected chiefs; the devastating impact of residential schools; the need to look to culture and ceremony for governance and guidance; the use of Indigenous names and logos by professional sports teams; his love for motorcycle honour rides; and what makes a good leader. He takes aim at systemic racism and examines the relationship between First Nations and colonial Canada and the United States, and sounds a call to action for First Nations to "Indian Up!" and "never forget our past." Offering leadership lessons on and off the Rez, this memoir describes the fascinating life and legacy of a remarkable leader and provides a common-sense blueprint for the future of First Nations communities. In it, Chief Louie writes, "Damn, I'm lucky to be an Indian!"
Burning Questions by Margaret Atwood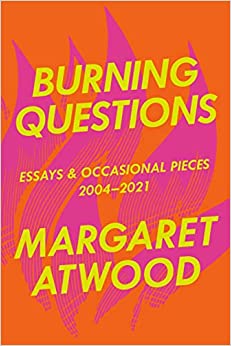 From cultural icon Margaret Atwood comes a brilliant collection of essays–funny, erudite, endlessly curious, uncannily prescient–which seek answers to Burning Questions such as:

Why do people everywhere, in all cultures, tell stories?
How much of yourself can you give away without evaporating?
How can we live on our planet?
Is it true? And is it fair?
What do zombies have to do with authoritarianism?

In over fifty pieces Atwood aims her prodigious intellect and impish humour at the world, and reports back to us on what she finds. This roller-coaster period brought the end of history, a financial crash, the rise of Trump, and a pandemic. From debt to tech, the climate crisis to freedom; from when to dispense advice to the young (answer: only when asked) to how to define granola, we have no better guide to the many and varied mysteries of our universe.
The WEIRDest People in th World: How the West became psychologically peculiar and particularly prosperous by Joseph Henrich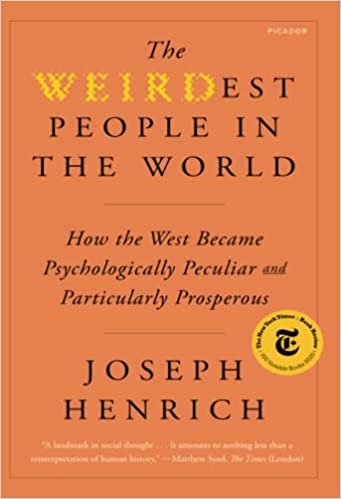 A bold, epic account of how the co-evolution of psychology and culture created the peculiar Western mind that has profoundly shaped the modern world.

Perhaps you are WEIRD: raised in a society that is Western, Educated, Industrialized, Rich, and Democratic. If so, you're rather psychologically peculiar.

Unlike much of the world today, and most people who have ever lived, WEIRD people are highly individualistic, self-obsessed, control-oriented, nonconformist, and analytical. They focus on themselves―their attributes, accomplishments, and aspirations―over their relationships and social roles. How did WEIRD populations become so psychologically distinct? What role did these psychological differences play in the industrial revolution and the global expansion of Europe during the last few centuries?

In The WEIRDest People in the World, Joseph Henrich draws on cutting-edge research in anthropology, psychology, economics, and evolutionary biology to explore these questions and more. He illuminates the origins and evolution of family structures, marriage, and religion, and the profound impact these cultural transformations had on human psychology. Mapping these shifts through ancient history and late antiquity, Henrich reveals that the most fundamental institutions of kinship and marriage changed dramatically under pressure from the Roman Catholic Church. It was these changes that gave rise to the WEIRD psychology that would coevolve with impersonal markets, occupational specialization, and free competition―laying the foundation for the modern world.

Provocative and engaging in both its broad scope and its surprising details, The WEIRDest People in the World explores how culture, institutions, and psychology shape one another, and explains what this means for both our most personal sense of who we are as individuals and also the large-scale social, political, and economic forces that drive human history.
The Ministry of the Future by Kim Stanley Robinson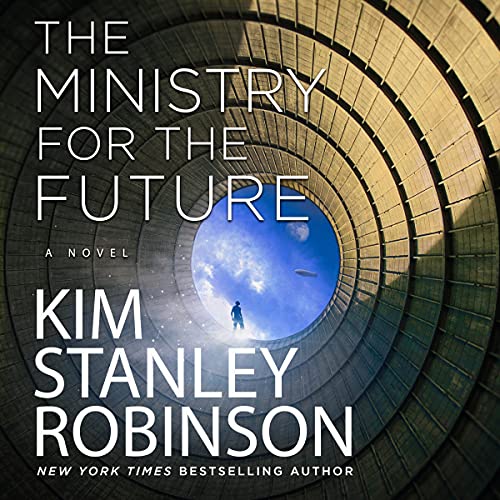 From legendary science-fiction author Kim Stanley Robinson comes a remarkable vision of climate change over the coming decades. 
The Ministry for the Future is a masterpiece of the imagination, using fictional eyewitness accounts to tell the story of how climate change will affect us all. Its setting is not a desolate, post-apocalyptic world, but a future that is almost upon us – and in which we might just overcome the extraordinary challenges we face.
It is a novel both immediate and impactful, desperate and hopeful in equal measure, and it is one of the most powerful and original books on climate change ever written.
One of Barack Obama's Favorite Books of 2020
"If I could get policymakers, and citizens, everywhere to read just one book this year, it would be Kim Stanley Robinson's The Ministry for the Future." (Ezra Klein)
"The best science fiction-nonfiction novel I've ever read." (Jonathan Lethem, Vanity Fair)
The Moral Landscape by Sam Harris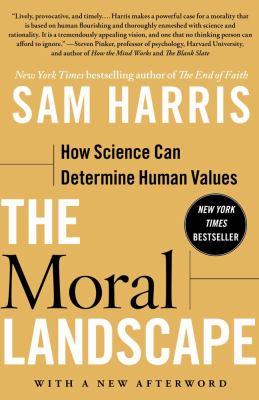 The Moral Landscape:
Sam Harris tears down the wall between scientific facts and human values, arguing that most people are simply mistaken about the relationship between morality and the rest of human knowledge. Harris urges us to think about morality in terms of human and animal well-being, viewing the experiences of conscious creatures as peaks and valleys on a "moral landscape". Because there are definite facts to be known about where we fall on this landscape, Harris foresees a time when science will no longer limit itself to merely describing what people do in the name of "morality"; in principle, science should be able to tell us what we ought to do to live the best lives possible.
Faith versus Fact: Why Science and Religion are Incompatible by Jerry Coyne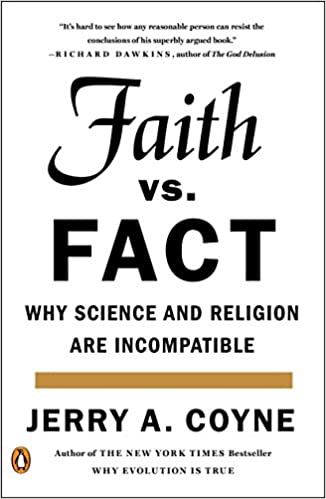 In his provocative new book, evolutionary biologist Jerry A. Coyne lays out in clear, dispassionate detail why the toolkit of science, based on reason and empirical study, is reliable, while that of religion – including faith, dogma, and revelation – leads to incorrect, untestable, or conflicting conclusions. Coyne is responding to a national climate in which over half of Americans don't believe in evolution (and congressmen deny global warming), and warns that religious prejudices and strictures in politics, education, medicine, and social policy are on the rise.
Extending the best-selling works of Richard Dawkins, Daniel Dennett, and Christopher Hitchens, he demolishes the claims of religion to provide verifiable "truth" by subjecting those claims to the same tests we use to establish truth in science. Coyne irrefutably demonstrates the grave harm – to individuals and to our planet – in mistaking faith for fact in making the most important decisions about the world we live in.
Five Little Indians by Michelle Good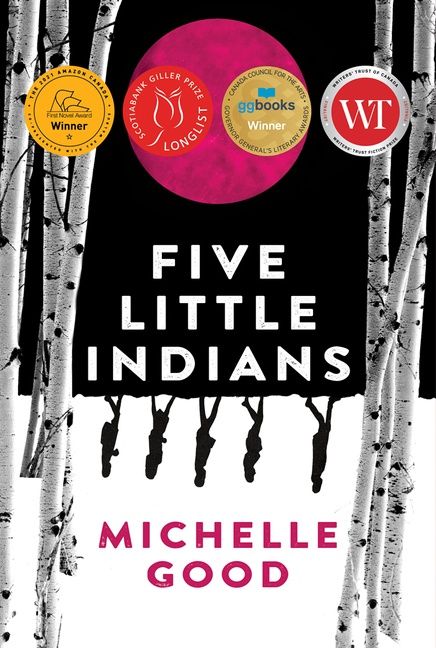 Taken from their families when they are very small and sent to a remote, church-run residential school, Kenny, Lucy, Clara, Howie and Maisie are barely out of childhood when they are finally released after years of detention.
Alone and without any skills, support or families, the teens find their way to the seedy and foreign world of Downtown Eastside Vancouver, where they cling together, striving to find a place of safety and belonging in a world that doesn't want them. The paths of the five friends cross and crisscross over the decades as they struggle to overcome, or at least forget, the trauma they endured during their years at the Mission.
Fuelled by rage and furious with God, Clara finds her way into the dangerous, highly charged world of the American Indian Movement. Maisie internalizes her pain and continually places herself in dangerous situations. Famous for his daring escapes from the school, Kenny can't stop running and moves restlessly from job to job—through fishing grounds, orchards and logging camps—trying to outrun his memories and his addiction. Lucy finds peace in motherhood and nurtures a secret compulsive disorder as she waits for Kenny to return to the life they once hoped to share together. After almost beating one of his tormentors to death, Howie serves time in prison, then tries once again to re-enter society and begin life anew.
With compassion and insight, Five Little Indians chronicles the desperate quest of these residential school survivors to come to terms with their past and, ultimately, find a way forward. 
Pitch a book for next year's FreeThinker Book Club.
Make a Pitch for next year's Freethinkers' reads.  We hope each of us will come with a book to pitch for the coming year. If we meet the same  number of times next year as this year, we need to select 6 titles. I hope we will have more than 7 pitches ( pitch in eh!)
For your pitch – try to check access – public library, cost, audio and e-reader etc. It is really fun to read reviews (for and against) your pitch on Goodreads.com 
Of course it also helps to read the book, but as other nights- not necessary!