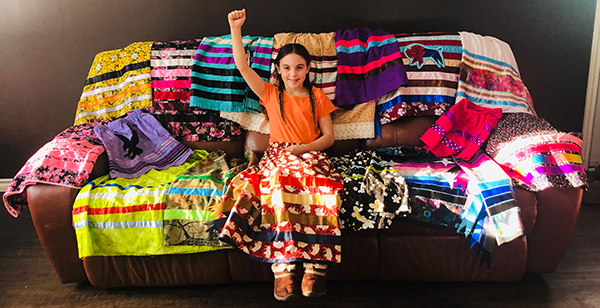 Walk with Pride: National Ribbon Skirt Day
Canada is marking the first National Ribbon Skirt Day on Wednesday (January 4, 2023), an event inspired by a young Saskatchewan girl who was shamed for wearing one to school several years ago.
Isabella Kulak, a member of the Cote First Nation about, 270 kilometres east of Regina, wore a ribbon skirt to her rural school in December 2020 when she was 10 years old.
The colourful garment is worn by Indigenous women at cultural events and as a show of pride. When Kulak wore hers as part of a school formal day, her family said a staff member told her the outfit wasn't considered formal enough, leaving the little girl feeling dejected. Read More Here
Can anyone wear a ribbon skirt?
This article explains how understanding history, protocol is important for allies who want to wear ribbon skirts.