2021-22 Theme: Living Our UU Principles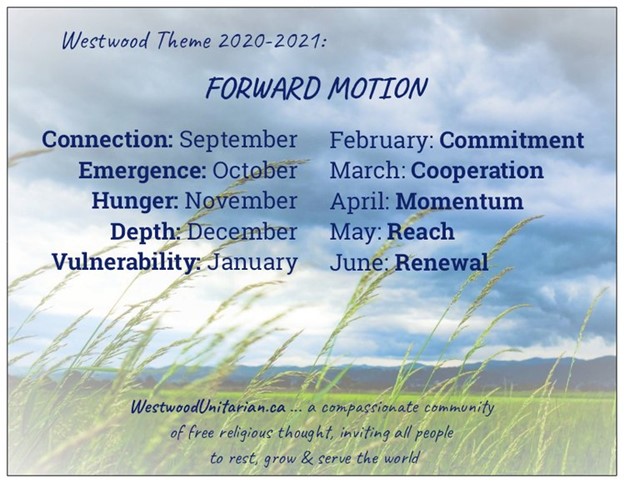 2019-20 Theme

Drawing on Our Sources



The living tradition which we share draws from many sources:

We speak a LOT about our 7 UU Principles – not nearly so much about our 6 UU Sources. In 2019-20, as we build toward a thriving future, our Worship focus will be the Sources we draw from … for strength, for wisdom, for comfort … and so much more.

September: Celebrating our UU Sources
October: #1 Direct Experience
November: #2 Prophetic People
December: Experiencing our Sources
January: #4 Jewish & Christian Teachings
February: Sources of Service
March: #3 World Religions
April: #5 Humanist Teachings
May: #6 Earth-Centred Traditions
June: Sources of Celebration

Six Sources

Direct experience of that transcending mystery and wonder, affirmed in all cultures, which moves us to a renewal of the spirit and an openness to the forces which create and uphold life;
Words and deeds of prophetic people* which challenge us to confront powers and structures of evil with justice, compassion, and the transforming power of love; *edited for inclusive language
Wisdom from the world's religions which inspires us in our ethical and spiritual life;
Jewish and Christian teachings which call us to respond to God's love by loving our neighbours as ourselves;
Humanist teachings which counsel us to heed the guidance of reason and the results of science, and warn us against idolatries of the mind and spirit;
Spiritual teachings of Earth-centred traditions which celebrate the sacred circle of life and instruct us to live in harmony with the rhythms of nature.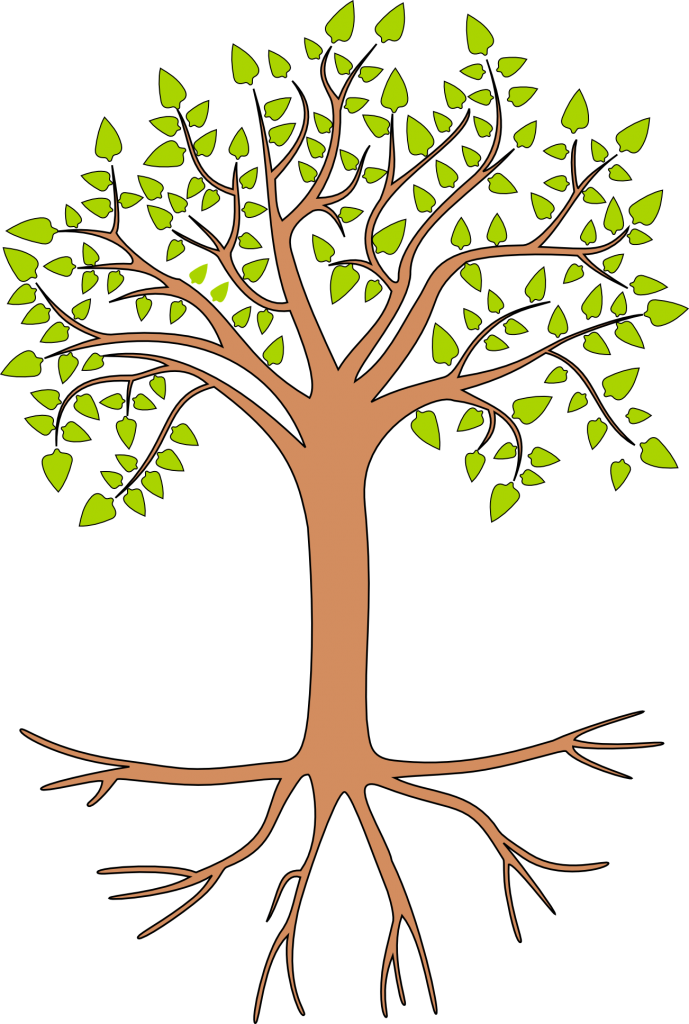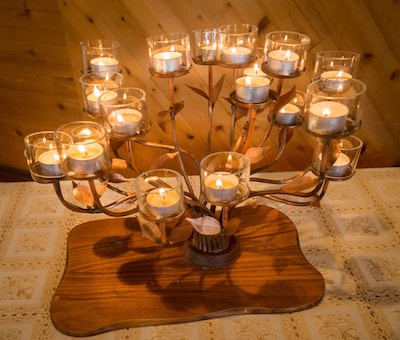 We're going to make a deeper study of our beloved Candle Affirmation:
Affirmation:
May the light of these candles inspire us to use our power,
To heal and not to harm, to help and not to hinder,
To serve the spirit of truth in loving affection and trusting hope.
Embracing Our Affirmation…
2016-17 Theme: Canadian Unitarians Explore …
2015-2016 Building Bridges
2014-2015 Compassionate Community
2013-2014 Living Our UU Purposes and Principles