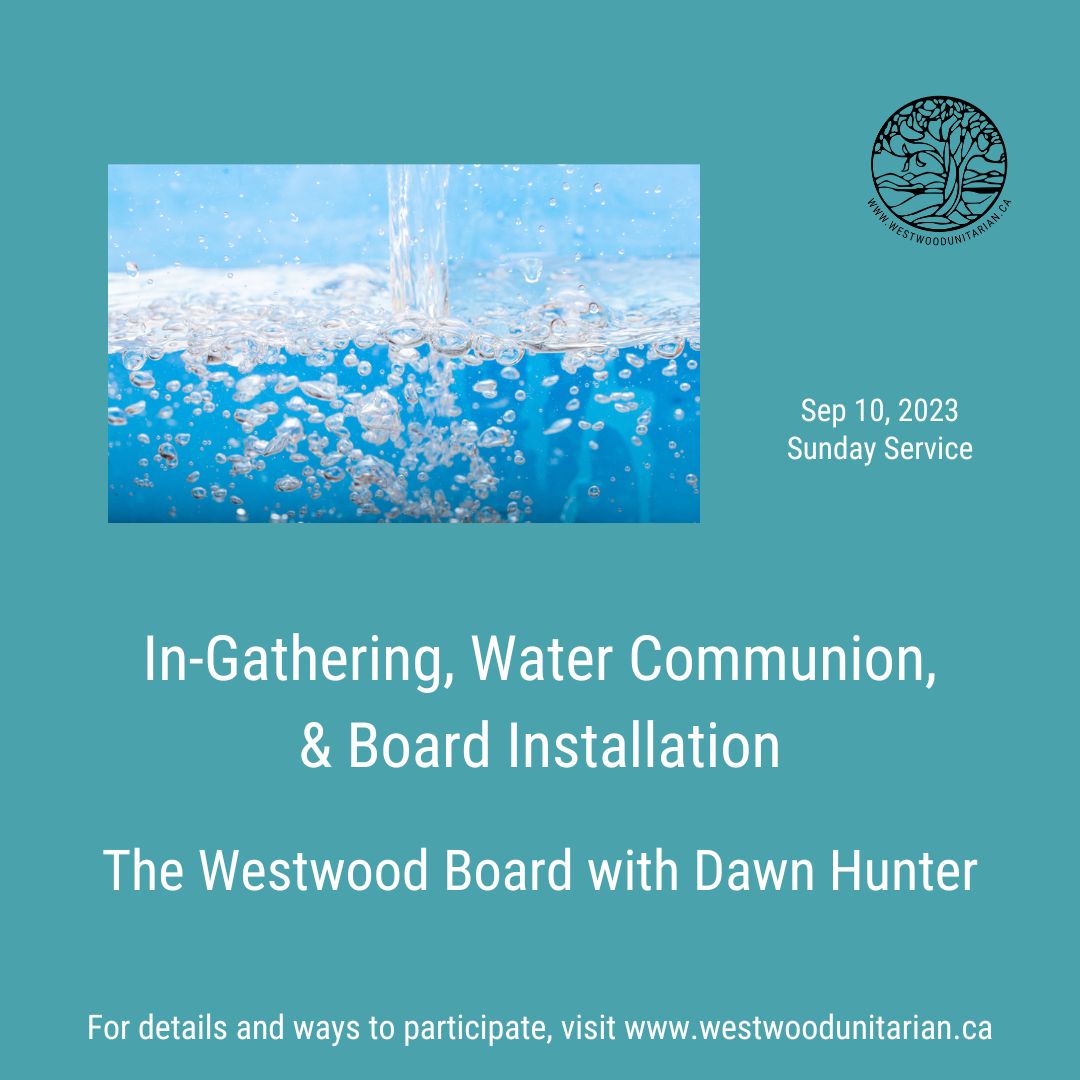 Recording "In-gathering, Water Communion & Board Installation", Westwood Board with Dawn Hunter, September 10, 2023
September 10, 2023 at 10:30 AM MT

Topic: In-gathering, Water Communion, & Board Installation

We will kick off the fall with our annual tradition of water communion. Bring a real or imaginary sample of water from a meaningful experience during the summer and a story about it to share.
Service Leaders: The Westwood Board with Dawn Hunter

Technicians: Hannah, Lorian, Bill

We hope you enjoy this recording of our in-person and Zoom service. 
Please feel free to share this recording link with your friends and on social media.

We hope to see you live and online, every Sunday, 10:30 AM MT. (Zoom "doors" open at 10 AM.) 
Westwood Unitarian Facebook Page 
Westwood Unitarian YouTube Channel